Commercial HVAC Services Provider in Louisville
Louisville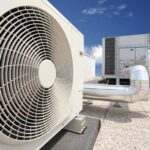 businesses need commercial HVAC services to maintain performance in their buildings. These services are worth the investment since temperature control in cities like Louisville is an ongoing need. Commercial establishments looking for professional services for heating, ventilation, and air rely on Louisville KY-based Alliance Comfort Systems for equipment, parts, and service. Air conditioning adds to the comfort and air quality of facilities. Commercial HVAC services are necessary because they impact a facility's bottom line.
Alliance Comfort Systems, whose offices are based in Louisville KY, works with commercial clients to deliver a range of services including installations, services, and rentals. Additionally, we provide parts through an extensive network of industrial distributors. Finding solutions designed to meet a commercial budget is easy with the expertise of Alliance Comfort Systems. Hospitals, Retail Establishments, and office buildings benefit from these facilities.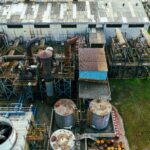 Many industries depend on commercial HVAC services to keep temperature control units running correctly. Since facilities need efficient air-conditioning, assistance is required regularly. HVAC units use most of the building's energy, which accounts for a significant portion of a facility's budget. Adequate care from a professional service technician helps building managers save on energy costs.
Commercial HVAC Services in Commercial Buildings
Commercial HVAC services include new installations, deployment of the rental equipment, and parts repair or replacement. Repair and replacement are an ideal alternative to brand new installations. Furthermore, part installs extend the life-cycle of existing equipment in commercial facilities. Since handling commercial air systems is complex, hiring a field expert is highly recommended.
Air conditioning offers many benefits when it is cared for properly. HVAC units deliver temperature control, better air quality, and safer environments for building occupants. Temperature control needs to happen all year round. Alliance Comfort Systems has experts on-call 24/7 to respond to urgent service needs. While it is impossible to anticipate every imaginable scenario, Alliance Comfort Systems is positioned to respond to unique business needs for HVAC.
Preventative Measures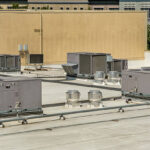 One of the best ways to reduce unexpected service calls is to have commercial air systems serviced regularly. Preventative maintenance plans are helpful for facilities in need of routine care. Service technicians inspect units and provide seasonal maintenance. Additionally, clients gain information about the status of HVAC units and schedule predictive maintenance. Investing in professional heating and cooling services from an industry expert is worth the cost, considering the role of HVAC in commercial settings.
7200 Distribution Dr, Louisville, KY 40258
Address
7200 Distribution Dr, Louisville, KY 40258
Phone: (502) 384-8500 Email: ACS.receptionist@AllianceComfortSys.com
Opening Hours
| | |
| --- | --- |
| Monday | 9:00 a.m. – 5:00 p.m. |
| Tuesday | 9:00 a.m. – 5:00 p.m. |
| Wednesday | 9:00 a.m. – 5:00 p.m. |
| Thursday | 9:00 a.m. – 5:00 p.m. |
| Friday | 9:00 a.m. – 5:00 p.m. |
| Saturday | Closed |
| Sunday | Closed |