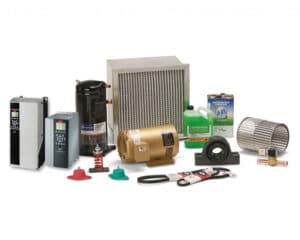 Louisville HVAC parts. As seasons change, you want to get your air conditioner ready for the summer or winter seasons, and the Alliance Comfort system is here to make that happen! Heating air conditioning parts play a vital role in heat regulation in your homes and work areas. Finding one part from your internet search can be a daunting task, and that is where we come in.
The few companies you will find online that offer repair services for Louisville HVAC parts tend to be expensive and almost unreliable. Whenever an expensive part of the HVAC gets broken, it's easier for you to get it replaced by Alliance Comfort systems, no matter how many times you need it. Choose to take matters into your own hands and contact Alliance Comfort systems today for your Louisville HVAC parts replacement.
The five basic parts of your HVAC system are:
Refrigerant- vital to cooling and freezing technology.
Compressor- It pressurizes the refrigerant hence raising its temperature.
Condenser coil – It collects the high pressure and high-temperature refrigerant from the compressor.
Expansion valve – It is responsible for cooling down the refrigerant through a thermostatic expansion valve.
Evaporator coil – It's a vital part of the air conditioner because it is at this point that the air conditioner picks up the heat from inside your home.
Each part has its own unique use, and we ensure that when you order a part of your heating and air conditioning system, we deliver immediately. You do not have to buy expensive filters online; trust Alliance Comfort systems for all your HVAC needs, and you will not be disappointed. It is also important for you to note that different parts and sizes could vary in price.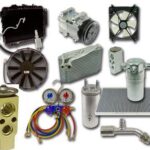 It would help if you chose us for your Louisville HVAC parts installation and purchase because we offer you personal and professional service, despite the size of your order. We also provide a better price than other HVAC companies online and what you order is what you receive.
We also offer you rental services for your Louisville HVAC parts. As we all know, from the internet searches and a few companies you have probably interacted with, buying an HVAC system is one of the priced expenses your family or business can make. At Alliance Comfort Systems, we give you a chance to rent out an HVAC system and give yourself the comfort you and your family need at a better cost.
The advantages of Renting Louisville HVAC parts from us are as follows:
Renting HVAC comes with several benefits. You get a low, upfront cost from us, unlike the capital you would have to spend t on buying one. You also get maintenance and service flexibility because we offer you free service and maintenance from Alliance Comfort systems to ensure the machine runs smoothly. The agreement for renting is transferrable and with a long-term commitment, which gives you an option of buying the system later.
We are here for you. Alliance Comfort Systems are handpicked for our superiority in Louisville HVAC parts and equipment knowledge and commitment to your satisfaction, living in a comfortable room with the right temperature.
Contact us with questions about our services for Louisville HVAC Parts.
Address
7200 Distribution Dr, Louisville, KY 40258
Phone: (502) 384-8500 Email:
[email protected]
Opening Hours
| | |
| --- | --- |
| Monday | 9:00 a.m. – 5:00 p.m. |
| Tuesday | 9:00 a.m. – 5:00 p.m. |
| Wednesday | 9:00 a.m. – 5:00 p.m. |
| Thursday | 9:00 a.m. – 5:00 p.m. |
| Friday | 9:00 a.m. – 5:00 p.m. |
| Saturday | Closed |
| Sunday | Closed |