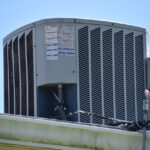 There exist tremendous establishments which need effective Louisville KY commercial HVAC services; they include restaurants, large corporate offices, learning institutions, hospitals, and many others. It is highly significant for these facilities to have effective Louisville KY commercial HVAC services to make sure the premises' users enjoy a comfortable atmosphere, ensuring everyone who accesses the establishment is happy and comfortable enough, thus increasing productivity.
Who wants to sit in a poorly ventilated and conditioned atmosphere? Absolutely, nobody! In these types of conditions, the growth, development, and survival of deadly pathogens such as bacteria and viruses. In facilities that need Louisville KY commercial HVAC services, Alliance Comfort Systems is focused on providing exceptional services. This system is designed to provide ventilation, cooling, and heating to every single floor on the premises.
Furthermore, in commercial heating, air conditioning, and ventilation systems, there are two distinct heaters categories: One category is the radiant heater which applies infrared radiation to heat the atmosphere, and on the other hand is the furnace which applies fuel to heat the atmosphere.
There are also three types of HVAC systems that many commercial establishments implement:
Centralized HVAC system This type entails one single unit and applies water as a cooling mechanism for the air that passes through the HVAC system. For this type of HVAC system, there is a significant amount of pipework that permits equal air spread across the facility. Besides, various merits come with centralized HVAC systems; they are simple to regulate, and the likelihood of load management is high. Although, they are also relatively difficult to manage and operate.
Packaged HVAC system. This type of HVAC system is ideal for premises that do not have additional space because it integrates an evaporator, fan coil, heat pump, and air conditioner in a single unit. Contrary, if space were not a problem, then all these components would be in various separate units. Packaged HVAC systems contain thermostats regulating the system. They also have air quality ventilators and purifiers.
Decentralized HVAC system. This category is also called the individual HVAC system; unlike the packaged systems with a single unit containing many components of the system, this type applies several units in different places in the same premises to distinctly provide ventilation, cooling, air condition, and heating. Additionally, this type is beneficial because it is simple to regulate and operate and manipulate; however, it is not essential for large-scale production companies. There are various types of these individual systems, such as rooftop units, air-to-air heaters, and air conditioning units.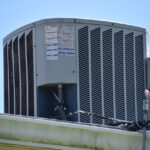 Some of the services provided in Louisville KY commercial HVAC services are thermostat installation, duct replacement and repair, indoor air quality remedies, preventive maintenance plans, and heating replacements and repairs. Commercial premises such as restaurants and hospitals are different from residential establishments when problems and difficulties emerge from the HVAC systems; therefore, it is critical to employ a highly experienced technician with Louisville KY commercial HVAC services and products.
Alliance Comfort Systems is the perfect company for you because we prioritize our clients and customers; we work with a certified and highly experienced team that guarantees you quality services without sacrificing the value for your money!
Contact with us for Louisville KY Commercial HVAC Services
Address
7200 Distribution Dr, Louisville, KY 40258
Phone: (502) 384-8500 Email:
[email protected]
Opening Hours
| | |
| --- | --- |
| Monday | 9:00 a.m. – 5:00 p.m. |
| Tuesday | 9:00 a.m. – 5:00 p.m. |
| Wednesday | 9:00 a.m. – 5:00 p.m. |
| Thursday | 9:00 a.m. – 5:00 p.m. |
| Friday | 9:00 a.m. – 5:00 p.m. |
| Saturday | Closed |
| Sunday | Closed |