Selected points for this article
hide
9 Facts You Should Know About Louisville Mobile Cooling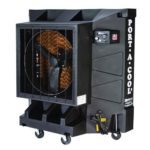 Louisville Mobile Cooling: The size and shape of an air conditioner can vary. Particularly in the commercial and industrial worlds, you will see a great variety. A good example would be Louisville mobile cooling. Although mobile air conditioners can be found in residential areas, these air conditioners are considerably smaller than those found in industrial and commercial buildings.
Check out these 9 facts about Louisville mobile cooling to understand how beneficial they could be.
The Concept of Louisville Mobile Cooling
Louisville Mobile cooling refers to ACs that can be easily moved around, as their name would suggest. However, they are not so small that they would be portable, they are still heavy and big enough to make it difficult to be moved on a whim. Even so, they are smaller than the standard commercial air conditioners. Furthermore, despite the fact that the units are heavy, they are still mobile enough that they can be easily moved from one place to another without spending too much effort.
Louisville Mobile Cooling And Conventional Cooling: A Comparison: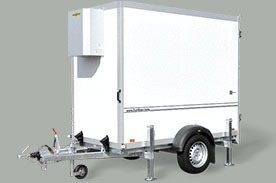 Between conventional air conditioners used in commercial and industrial areas and mobile air conditioners, there are many differences. For one thing, mobile air conditioners are mobile. Air conditioning units are usually fixed to one place, and can't be moved unless the conditions warrant so. Even then, moving them can be a complex, time-consuming process. But because mobile coolers can move around, you can get cool air anywhere you need it.
The above-mentioned difference forms the basis for all other differences. Take, for example, the size and weight of Louisville mobile cooling. Even though the weight and size are not reduced to the point where they are portable, the attached wheels do allow them to be moved. Furthermore, since they are smaller, they use less energy. One other difference between mobile cooling and conventional cooling is their limitations, as mobile cooling can only provide cooling for a fixed area, compared to the entire building with conventional cooling.
Ease of Installation: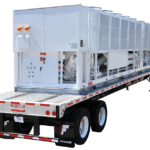 A mobile air conditioner or cooling system is very easy to install, and there are numerous reasons for this. There is no need to alter existing connections and outlets, for instance. This allows the unit to be plugged in any place without affecting the existing connections and outlets. Thanks to the ease of installation, Louisville mobile cooling has become very popular.
How Louisville Mobile Cooling Works:
It shouldn't surprise anyone that mobile air conditioning functions similarly to traditional air conditioning. In a similar manner to other air conditioners, mobile air conditioners draw hot air from their surroundings. Dehumidification and cooling are then performed to make the air more comfortable. After it has been treated, the treated air is released back into the environment to provide cooling.
Louisville Mobile Cooling Is Energy Efficient:
Due to their small size, mobile air conditioners consume a lot less energy than their larger counterparts. The energy consumption is not only reduced because of this but the costs associated with energy bills and money are also decreased as well.
3 For One:
The fact that they often do more than just serve as air conditioners is another noteworthy feature of these units. The units also act as dehumidifiers and electric heaters. Basically, these devices have a wide range of functions.
Environmental Friendly:
Due to its eco-friendly nature, mobile cooling is a favorite of people who are concerned about the environment.
Limitations In Cooling:
However, it's not all roses and sunshine. There are some severe limitations to Louisville mobile cooling, despite its efficiency. For example, it can only provide cooling to a limited area. It's not possible to cool down an entire building with mobile cooling units.
Conserve Space:
It makes sense that Louisville mobile cooling units would save a lot of space since they are smaller in size. A lot of space does not need to be set aside solely to house the air conditioning unit, which leaves you with a lot of areas to play with.
Address
7200 Distribution Dr, Louisville, KY 40258
Phone: (502) 384-8500 Email:
[email protected]
Opening Hours
| | |
| --- | --- |
| Monday | 9:00 a.m. – 5:00 p.m. |
| Tuesday | 9:00 a.m. – 5:00 p.m. |
| Wednesday | 9:00 a.m. – 5:00 p.m. |
| Thursday | 9:00 a.m. – 5:00 p.m. |
| Friday | 9:00 a.m. – 5:00 p.m. |
| Saturday | Closed |
| Sunday | Closed |