Commercial Sanitizer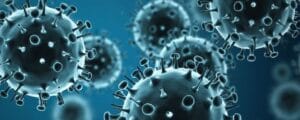 Increased contact with viral infections resulting from recent outbreaks has moved business enterprises to do more to control the spread of illness. Commercial sanitizer services by Alliance Comfort Systems can easily help to stop the spread of serious illness. Unfortunately, certain places go untouched in professional buildings when it comes to cleaning. Facility managers and cleaning staff sometimes miss out on addressing critical areas where viruses live. 
Enterprises can have commercial sanitizer treatments done by service technicians at Alliance Comfort Systems. The remedies will control the unwanted spread of viruses between people. Because your facility isn't Clinically Clean® unless it's been sanitized very sufficiently, calling on a professional technician will deliver optimal results. Additionally, our service team uses the SanitizeIT machine to decontaminate commercial facilities.  The cleaning approach that we incorporate for our clients is effectively applied in academic facilities, workout centers, medical buildings, and government compounds. As an expert in quality air systems, our services are an ideal mechanism for infectious disease prevention and control. 
Commercial Sanitizer Capabilities
Countless areas of a commercial establishment are vulnerable to humans. Viruses live on computer equipment, office supplies, bathrooms, and most obvious, doorknobs. Moreover, infectious diseases, including E.coli, listeria, flu, and staph, reside on hard surfaces that individuals use daily. SanitizeIT is a great measure that kills the above-noted pathogens. 
Heating and Cooling Systems and Commercial Sanitizer
Beyond killing viruses in commercial centers, the SanitizeIT decontamination device controls allergens and odors, which may be found in heating and air-conditioning units. Similarly, our technicians use the cleaning equipment in professional buildings, production centers, and nursing homes, which also house the most vulnerable populations. More importantly, in HVAC units, the spray used removes odors tied to mold and mildew, bacteria that may also contribute to disease spread.
Our disinfection system, SanitizeIT, can be used safely inside of industrial buildings and commercial centers as the solution included poses no health threat. Our service solution isn't corrosive and is safe to use around electronic devices commonly found in offices. In reality, the spray is rather safe to use on fabric and surfaces such as stainless steel, plastic, and stone. Our commercial sanitizer is NSF-certified, so it may be used on and surrounding food surfaces without causing harm. For individuals concerned about possible reactions to the solution, the spray is actually free from fragrances and is considered non-irritating. 
Rapid Commercial Sanitizer Treatments
Your service technician can start and complete your commercial sanitizing treatment quickly. We can service a large area that encompasses about 2,000 sq. ft. within a 30-minute window, estimated. Clean-up following service is not a concern because the solution that we spray dries on its own roughly 10-minutes after treatment. 
For a risk-free alternative to harsh decontamination, consider the SanitizeIT service by Alliance Comfort Systems. Get your facility Clinically Clean® Contact us to learn more.